Belarusian Health Ministry Secretly Calling For Quarantine
66
16:30 23.03.2020 — Society
Medical staff have joined the global action of doctors.
Belarusian doctors join the international action of doctors "We stay at work to help you. You stay home to help us, "said Deputy Minister of Health Alena Bohdan at a briefing in the office, writes tut.by.
"We stay at work to help you. You stay home to help us! " - Belarusian doctors: infectious disease specialists, resuscitators, anesthetists, therapists, epidemiologists, virologists, laboratory assistants, nurses - have joined the #StayAtHome doctors global flash mob.
"We want to call for the self-isolation of older people, especially those with chronic diseases, this is the highest risk group," said Alena Bohdan. "We also ask you to refrain from participating in mass events so that we can keep our current figures for as long as possible, and remain in the current mode of operation."
Chronically ill patients, those patients who have at least the slightest signs of ARI, as well as those who have arrived from abroad and, accordingly, have received a recommendation to stay home for 14 days, are also called for self-isolation.
In Belarus, as of March 23, 81 cases of coronavirus have been recorded. The geography of the incidence has expanded. Yesterday, a case was revealed in Zhytkovichy, Homel region.
The office recommends that Belarusians not visit their elderly relatives, refrain from mass events, and this refers to even those who were examined at the border, and the first result was negative.
- We recorded cases when the virus manifested itself five days later, when people already had a lot of social contacts.
According to Alena Bohdan, information on the general account will be published in the near future for those companies and individuals who want to transfer money to healthcare institutions.
No official quarantine has been announced in Belarus yet.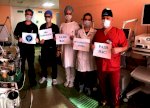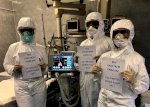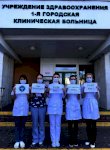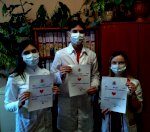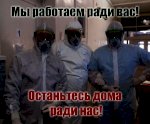 Write your comment (66)